Please register for a webinar, free of charge.


Benefits of the new VAT Calculation Service
May 21, 2020 (Thu) 03:00 PM Europe/London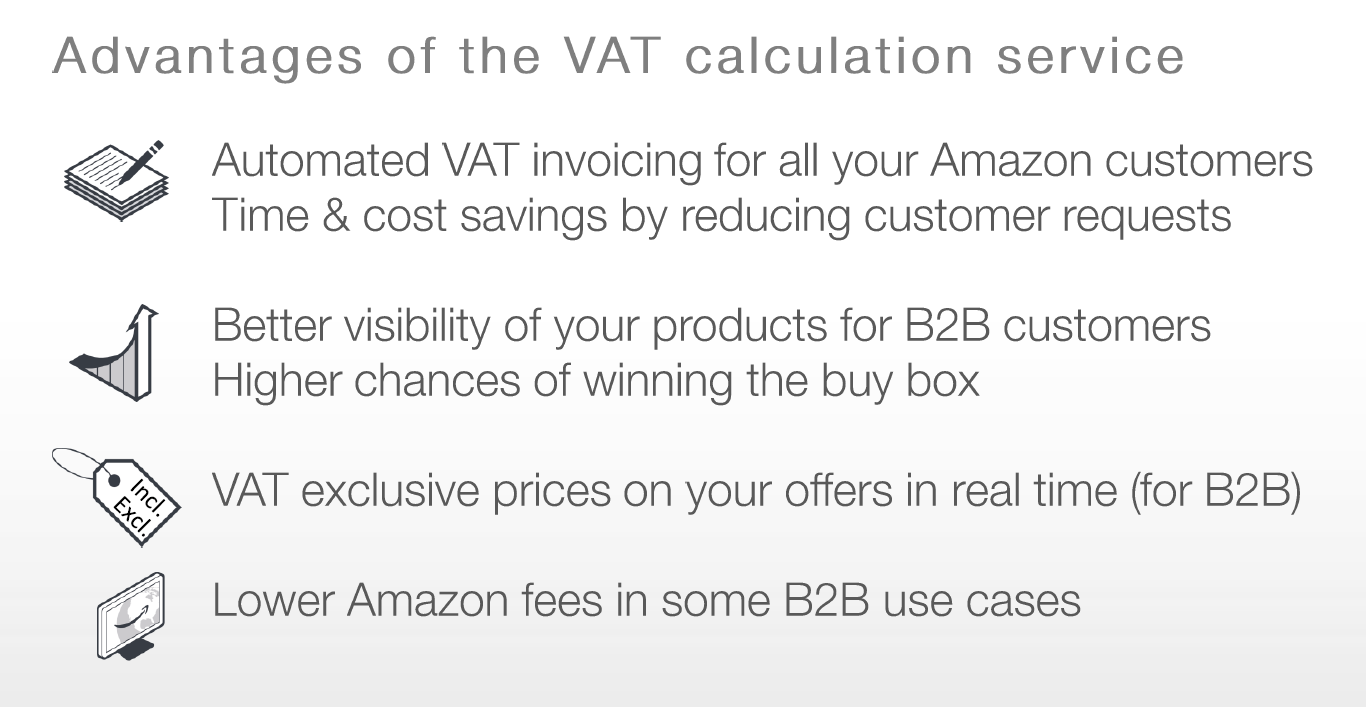 LEVEL: MEDIUM, TOPIC: SELL TO BUSINESS CUSTOMERS

In this webinar you will learn what the free VAT Calculation Service can do for you and how it works.

Agenda:
- Recap about the Amazon Business Seller Program
- Not yet activated Amazon Business? Upgrade for free
- Benefits of Amazon's new VAT Calculation Service
- Enrolment into VAT Calculation Service in 4 easy steps
- Questions and Answers

This webinar is open to all Sellers with professional seller account but is particularly aimed at everyone selling products that are interesting for Business customers.
This is a past event and is no longer available for registration.
Test your setup now
: Visit
omnovia.com/conftest
to check, if you can connect to the webinar servers, see and hear the content.
Note
: Our webinar presentations are designed to provide you with useful information, and presenters do their best to confirm the accuracy of the content. Please refer to applicable program policies and Amazon's support team for the most up-to-date and accurate information.